First of all: Are you working in the transport and logistics sector? I have good news for you: You are one of the biggest winners of the current geo-political crisis. In particular, you are one of the biggest winners in a transformation process that is being driven by industrial policymakers all over the globe. On the way to a high-tech industry, we are right at the forefront of this process. But even more important is, that we stay in it for the foreseeable future. Despite all rumors, transport and logistics will remain a physical and global "people's business" in the future as well. Yes, I know, the download from the Internet is also a form of distribution logistics, and a number of start-ups are disrupting the industry. Or I should rather say, that they would like to see the industry disrupted. And some media have made a big show out of it in recent years. Start-ups have a marketing budget for the newsrooms. And so the start-ups are out roaring to take away the business from the traditional transport and logistics companies. According to the slogan: "Long live destruction!"
And no wonder, that the management consulting firms became part of the hype. These firms knew they had a chance to make money from the venture capital deals and from "cashing in" on the start-ups, in particular with holding CEOs. Just a few Buzzwords like Artificial Intelligence and a fantastic story all around and you are already seated at the boardroom. Long-term concepts and down-to-earth strategies are not always a priority here. On the CEO level, people need constant "stories" to survive. And they need stories which are easy the sell inside the company. Thus, the management consultants have gone around the media and the world of conferences like street entertainers to inform us: " The digital start-ups are about to revolutionize the world of logistics and you'll all be gone soon!" Everyone? They mean all of us at the traditional transport and logistics providers. Transport and contract logistics around the world.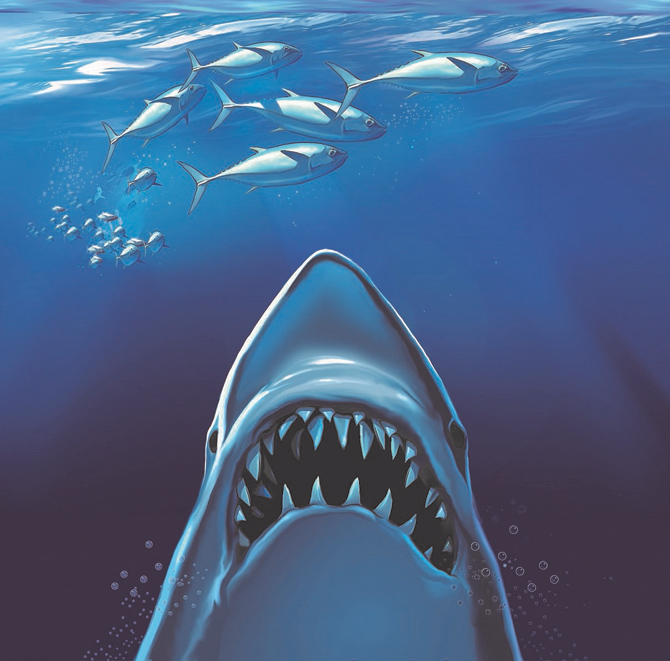 I can remember it well. It was fall 2017, and I was invited to be a speaker at a conference for managers and leaders from logistics service providers, start-ups, and the world of software. An excellent attended event by the way, which was about the future of the European transport market. At that time, I used to begin my keynotes with one question. More or less like this: "What is Transport Logistics 4.0?" Many people came to think about it and gave mostly definitional answers. But the transportation and logistics sector is a down-to-earth business. So my answer to the rhetorical question was of a more down-to-earth nature: "Transport logistics 4.0 is about four shipments and zero cargo space." How we all laughed at that point. Some people even had eyes full of tears.
I would now like to come back to my question. At that time, it was set in a context where platform-based business models from start-ups were increasingly making their way into the European transport market. Thus, we were all quite surprised at the same event, when a start-up speaker came onto stage and frankly raised the question: " Just take a look around. Who of you will still be in business in 2025 as a freight forwarder?" All of us in the audience took a look around. But the speaker promptly decided to answer the question, and we were really surprised to hear: " Nobody of you. In 2025, there will only be five truck brands left. Those are MAN, Scania, Daimler, Volvo and DAF!" We were really shocked.
Well, quite apart from the fact that there are also other significant truck manufacturers and brands on the global market, four years later some of this event are indeed no longer there. But not because these forwarding and transport companies - incidentally, some of the major global logistics groups were among them - no longer exist, but quite simply because some of the event participants are no longer in the market in their function. Some are retired.
Some startups - promoted by management consulting firms and some magazines - seem very much like arrogant U.S. logistics service providers here in Europe at the beginning of the 21st century. With their US approach, these companies believed that they could demonstrate to the European transport and logistics companies how things should be done. Until they painfully learned that the EU alone has more official and non-official languages than it has member countries. And nowadays, except for the global express integrators, US logistics service providers have become a relatively unremarkable force in the pan-European transport and logistics arena. Ok, let's except somehow XPO with their M&A activities.
Of course, I do not want to express, that startups are a marginal phenomenon. They will receive the honor they deserve. And they will undoubtedly go down in history. When we speak about start-ups, I mean platform based freight forwarders. You might call them Online Freight Forwarder. Or Digital Forwarder. And when we soon tell the story backwards, it will be like this: the startups and Innovation labs, praised intemationally since 2006, to be observed in the German market especially since 2016, they were the ones who helped the traditional freight forwarding industry to operate on a completely new level by today. Level in the dimensions:
1) Quality
2) Process automation and
3) Ssupply chain value creation in industry and the retail sector.
And many start-up entrepreneurs would have written into their CVs like the following:
"I falled to disrupt the transportation and logistics Industry. I have burned my investors' venture capital. But my impulses have ensured that en entire industry has taken a closer look at its own processes and catapulted to a completely new level of automation, quality and value creation management in supply chains in industry, commerce and society."
Let's say that again, using the language of CEOs and management consulting firms. Here it is: "Your business story, you can now sell internally." I would even take it one step further and say: the transport and logistics industry will dramatically increase in importance, performance and scope of services worldwide. The transport and logistics industry will turn into a process supplier for the economy and for society. And this globally.
Even if many people would like this to be the case, the transport and logistics industry will not be a victim of digitization. In contrast to many other sectors. Instead, this sector will now experience an additional boost. Digitization, the "Green Deal" and even the lack of skilled workers can turn us into winners, if we properly handle the transformation process. In each individual company, as a function and as an entire sector.
Now we come to the evaluation and the question raised at the very beginning. Start-up or old school forwarder? Who is winning the race? According to the media and strategy consulting firms, start-ups are really rocking the market right now. And where exactly is that supposed to be the case at the moment? I have a few thoughts: The freight marketplace platform: too many manual activities in the backend, too many administrative employees in the backend. No liability commitment. Little to no AI components. End of product lifecycle coming soon. Approach: Exploit the cash cow.
The TMS supplier: Business models with licenses and expensive maintenance contracts. Partly up to date, partly too few software as a service solutions: not to mention cloud-based pay-per-use models for a landscape dominated more by medium-sized companies. Approach: Exploit the cash cow.
Two car manufacturers. Two examples. A few years ago, a telematics provider had a great, cool, fresh website. It said beta version. Great claim: We will become the Google of all European freight marketplaces. YES, who of us did not already have this idea. Platform nothing to see.
A second OEM: Commercial vehicle manufacturer. Telematics provider. strategy consulting firm in the process and various start-ups involved. One of them with a great claim: "With our unique algorithm, we build a full load from many small part-loads. The start-up went bankrupt, and there was no more to see of the Strategy Consulting firm on the platform. And we hear fairly little from the platform as well.
Regarding the start-ups as such: I'm talking about digital freight forwarders right now. Online freight forwarders. To me: Every forwarder is an online forwarder. A digital freight forwarder. But is the old-school transportation world also connected? Different question, different article. There are systemic reasons for this. Digital protectionism is just one example. The commercial vehicle industry, the telematics industry and also the TMS community. Just leave aside the willingness to share data in the industry.
Strategic misjudgment: Greenfield IT great, but why do you want to enter the brownfield structure of an old-school freight forwarder as a startup? First, do you need cargo? Secondly, do you need a dispatcher? Third, do you need equipment? Don't make the strategic mistake like the logistics giants. Too much inorganic growth. Too much freedom of the IT CIOs in the regions. Result: a mess and broken TMS world. With the consequence that logistics giants are now joining you as a start-up in the hope that they can still become future-ready at all. That they can still bring their broken TMS world to speak in some form of a web-enabled front-end application.
Now, the innovative family-owned business sector: You don't necessarily read about them in the media. AI in disposition? Yes. Platform? Yes. In stock and listed on the stock exchange? No. Seeking venture capital? No. They have no interest in leverage at all. They are also keeping quiet. They don't need any market noise. The owner-run companies have a rock-solid interest in making their company fit for the future and passing it on from one generation to the next.
Start-up world: We will see some of them unfortunately disappear from the market. Others will evolve into software providers. Others will be acquired by logistics giants. Offer: Startup reaches out to SMEs for cooperation. Medium-sized companies, please take this opportunity. After all, startups will evolve into a new kind of software provider and TMS provider. Cooperate. Whoever manages to perform this incredible integration job will catapult itself to the top of the supply chain with its customers.
---
Source: Based on book "Zukunftsbranche Logistik: Zwischen digitaler Industrialisierung und analoger Herausforderung. Frankfurt/New York: Campus, 2021".
Prof. Dr. Stefan Iskan
Professorship for Logistics and Business Informatics,
Automotive SCM and Digitization

Trusted Advisor in Logistics and Automotive Industry
Founder supplychainmachine.com